Pais: Estados Unidos , (Brandom,FL)
Tiempo:1988-Actualidad
Liricas Sobre: Muerte,vida y gore
Discográfica: Candlelight Records
Formación Actual:
John Tardy - Vocals
Trevor Peres - Guitars (
Catastrophic
, ex-
Meathook Seed
)
Ralph Santolla
- Guitars (ex-
Deicide
, ex-
Death
,
Millenium (US)
, ex-
Iced Earth
, ex-
Sebastian Bach & Friends
)
Frank Watkins - Bass (ex-
Hellwitch
, ex-
The Henchmen
)
Donald Tardy - Drums (ex-
Meathook Seed
, Andrew WK
______________________________
Jack Owen - Session Lead Guitars for Late 2007 American Tour (ex-
Cannibal Corpse
,
Beyond Death
,
Adrift (US)
,
Estuary
(European tour bassist),
Deicide
)
Info:
En 1983 los hermanos John (voz) y Donald Tardy (batería), Allen West (guitarra), Trevor Peres (guitarra) y Daniel Tucker (bajo) forman lo que sería Obituary. Bajo el nombre de Executioner debutan en el compilado de Metal Blade: Metal Massacre, y en 1985 lanzan un primero demo, en ese mismo año vuelven cambiar el nombre por Xecutioner y sacan varias demos entre 1985 y 1987. Finalmente, en 1987 cambian el nombre por Obituary y la fama es alcanzada en 1989 cuando sacan su primer disco titulado Slowly we Rot, que presentaba características del death metal.
En 1990 lanzan Cause of Death, disco catalogado como uno de los más importantes dentro del estilo. Dos años después sacan The End Complete, bastante parecido a su antecesor. El grupo se separó en 1997 debido a proyectos personales de los miembros, Allen West se une a Chris Barnes y crean Six Feet Under, banda que ha tenido gran popularidad mundial tras su primer disco Haunted. Los miembros se volvieron a reunir y el 2005 sacaron Frozen In Time.
2007 -
Xecutioner's Return
2005 -
Frozen In Time
1.
Redneck Stomp
03:32


2.
On the Floor
03:11


3.
Insane
03:25


4.
Blindsided
02:57


5.
Back Inside
02:43


6.
Mindset
03:54


7.
Stand Alone
03:44


8.
Slow Death
03:04


9.
Denied
03:37


10.
Lockjaw
04:13


Total playing time
34:20
2001 - Anthology
Part 1
&
Part 2
1998 -
Dead
1997 -
Back From The Dead
1994 -
World Demise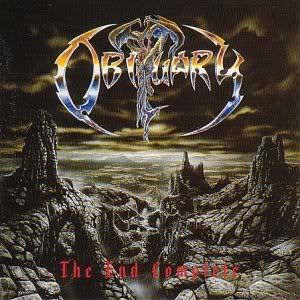 1992 -
The End Complete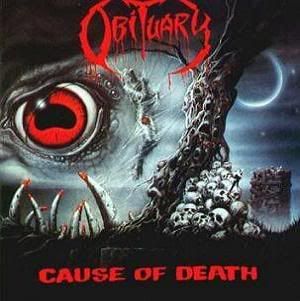 1990 -
Cause Of Death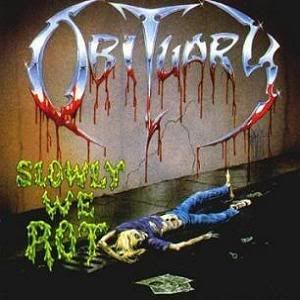 1989 -
Slowly We Rot